Digital Marketing Communications…
You already know that the expansion of your business and/or organization is not in its first transaction alone… The real profits come from selling to that same client over and over again, during their lifetime of your relationship.
Your Customer Counts!

Going back to your happy buyers and potential customers
again and again, building solid 'relationships'.

Building a relationship with your interested online world involves having your existing customers and future buyers be compelled to enjoy what you offer as the creator of your service and/or product(s).

Focus on communicating with your customers consistently and you'll be amazed at the additional traffic that your business or organization will enjoy.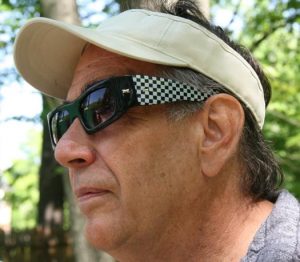 Hi, I'm Michael Lofton, founder of Customer Counts.
Our approach is a little different… we don't sell websites, we provide you with the concept of building a powerful 'digital marketing platform' that is integrated with the appropriate on-going updates that provides traffic flow to your biz (via integrated SEO, content creation, et. al.) and the resolve to sell your products/services via content conversion.
You can gather more information about me at my personal Blog and Facebook, pages here:
My Blog
https://michaellofton.com/
My personal Facebook Page
 https://www.facebook.com/MichaelLofton
Important Insights For Your Online Marketing Campaigns

Your Products and Services Count !


It's important to realize that any online marketing campaign must build brand awareness by using a synergistic approach to gain customer exposure and expansion.
In order to achieve maximum results with any online marketing agenda it is best that you evaluate where you are now and then determine the steps required to move expansively forward. A complete evaluation report (audit) on existing and pending launches…
Initial Website grade audit reports

Sales Funnel Flow Charts evaluation


Analytics (before, during and after campaigns)

Facebook & Google + Local market-place evaluations (and other social marketing criterion)

Google Properties including… Google My Business, Search Console, Analytics and Maps
Your Online Marketing Campaign


Essential Online Marketing Strategies Available Include…
Keyword Research:
The 'essential foundation' of any and all website layouts (inclusive of landing pages, blogs, etc.) is the crucial elements of Keyword Research. Keyword research is a practice used by [us] search engine optimization professionals, to find and research actual search terms people enter into the search engines when conducting a search. Search engine optimized researched keywords are incorporated in order to achieve better rankings in your desired keyword(s) search engine listings results.
After an exhaustive review of available and associated keywords and keyword strings (keyword 'phrases'), we evaluate and determine the proper copy/text flow for each landing page and/or blog content, incorporate all the essential keyword elements thereof. inclusive of LSI (Latent Semantic Indexing) and synonyms in order to complement any and all search engine requirements.
(note: we'll also review the Google Panda, Penguin and other updates and how they affect your current search engine requirements).
Main Keywords, Meta tags, Descriptions, H-tags, Alt tags, etc.


Anchor text linking strategies

Page layouts incorporations, eg., bullets, headlines, sub-headers, etc.
Copywriting:
Copywriting is the act of writing copy (text) for the purpose of advertising or marketing a product, business, person, opinion or idea. The addressee (reader, listener, etc.) of the copy is meant to be 'persuaded' to buy the product advertised for, or subscribe to the viewpoint of the text shares. By incorporating the proper keywords and/or keyword strings, one can achieve the proper strategies of securing best page rankings and retaining product/service genre for their webpage presence.
Copywriting is achieved with proper input of the business owner, or as a collaborative part of a creative team (eg., advertising agencies partner copywriters with art directors, etc.). The copywriter has ultimate responsibility for the advertisement's verbal or textual content, which often includes receiving pertinent information from the client. The copywriter is responsible for telling the story, crafting it in such a way that it resonates with the viewer/reader, while producing an 'emotional' response. The art director has ultimate responsibility for visual communication and, particularly in the case of print work, may oversee production. However, in many instances, either person may come up with the overall idea for the advertisement or commercial (typically referred to as the concept or "big idea"), as the process of collaboration often improves the work.
Development and creation of content (copy/text) for landing pages for websites…Copywriting also refers to packages below (eg., SEO, Autoresponder, Mobile, PPC, SMM, etc.)

inclusive of… Squeeze, main, sales funnels, blog and other landing pages, etc.

Content creation for ads: eg., email, banners, press releases, white papers, articles, etc.

Video script-writing

Educational pieces

Technical copy

et. al.
SEO Package Include:
The execution required to rank in Google, Yahoo and Bing. Pricing for full-service engagements are predicated on your industry and goals.
All of the following elements are included in every one of your SEO campaign(s):
Keyword Research / SEO Strategy

On-Page Optimization / Architecture

Off-Page Link Outreach / Link Building

Social Media Integration

Content Strategy & Development

Your Google Business Profile & Local Maps Optimization (if applicable)

Training of In-house Staff (as required)

Google My Business
Google Local Maps
Putting It All Together: Keyword Research, Copywriting, SEO

The powerful 'hybrid' combination of keyword research, direct response copywriting of conversion science, along with pertinent track-able SEO analytic elements, incorporated within your content, creates outstanding results!
Mobile Marketing Package Include:
Mobile access and utilization is over 77%. As a business you must have a 'mobile friendly' website for smart phones and pads to read. And, you'll want to engage your customers with powerful mobile marketing campaigns. Mobile friendly websites start at just $375 and predicated on your industry and goals and nominal monthly maintenance fee for your mobile site and a SMS (text messaging) campaign. All of the following elements are included in a mobile website and campaigns:
Homepage 'logo designed' mobile friendly website
Touch to call, touch to capture email, coupons, maps, etc.
automatic smart phone and ipad/tablet detection
Social Media Integration
SMS 'text messaging' campaigns
QR code development and marketing campaigns
Content Strategy & Development for text/email campaigns
Training of In-house Staff (as required for text and email)
Follow-up email campaigns (ask for details)
Mobile package examples will read on 'all' smart phones…
Email (autoresponder) Marketing Package Includes:
Email dates way back to the early years of the Internet and email delivery was one of the first (online) mechanisms available for the offline business world. As a business owner, you'll discover that this section is another one of your very best friends for building business. Despite the booming success of social media marketing, email remains the most reliable and effective tool for marketers (brick and mortar and online) today. Many expected that social media would replace email marketing altogether. Instead of replacing email, however, social media has become an ally, joining forces with email marketing to provide consumers with yet another way to engage with the companies and businesses that they are most interested in. Plus most all email is read on mobile smart phones these days.
eCapture (email opt-in) incentives to build list on website and @ store.

Build on-going customer relationships

automatic sends to smart phones and pads

Social Media Integration

Copywriting strategies for content and soft-sales

Content delivery instantaneously and/or drip-feed educational campaigns

Content Strategy & Development for email campaigns

Training of In-house Staff (as required for email)
PPC (paid per click) Marketing Campaigns:
Google is treacherous at first… It punishes uneducated-marketers and rewards smart ones. Not knowing what you are doing when it comes to paid-per-click advertisement, one will find him/her self very many dollars down in short order, without the returns one deserves. And, buying traffic from Facebook is a radically different experience than Google AdWords. If you don't know these rules you're in for quite a surprise.
How to consistently pay less for your Google, Facebook and other traffic

Keyword researching for the best 'click-able' words

Split tests provides insights to the best ROIs

Social Media Integration

Copywriting content strategies for powerful PPC results

Market genre requires specific ad development

Google, Yahoo, Bing, Facebook, Network site… inclusions


Social Media Marketing Campaigns – SMM:
SMM is Social Media Marketing. Social media marketing refers to the process of gaining website traffic or attention through social media sites.
Social media marketing programs usually center on efforts to create content that attracts attention and encourages readers to share it with their social networks. A corporate message spreads from user to user and presumably resonates because it appears to come from a trusted, third-party source, as opposed to the brand or company itself.[citation needed] Hence, this form of marketing is driven by word-of-mouth, meaning it results in earned media rather than paid media.[citation needed]
Social media has become a platform that is easily accessible to anyone with internet access. Increased communication for organizations fosters brand awareness and often, improved customer service. Additionally, social media serves as a relatively inexpensive platform for organizations to implement marketing campaigns.
Blogs – inclusive of plug-in requirements, SEO, Keywords, etc.

Facebook, Pinterest, etc. – campaign management

Content creation

Press Releases

Social Bookmarking

Social 'hub' pages, eg., Squidoo, etc.

Link Wheels re: page rank strategies

Forums, video sites, etc.

Instagram, Pinterest, mobile and other SMM integration strategies
Product Launch:
Product launch marketing deals with the first of the "7P"'s of marketing, which are Product, Pricing, Place, Promotion, Packaging, Positioning & People.
Product launches, as opposed to product management, deals with more outbound marketing tasks. For example, product management deals with the nuts and bolts of product development within a firm, whereas product [launch] marketing deals with marketing the product to prospects, customers, and others. Product launches include, but not limited to… marketing communications ("online"), online marketing sales funnels, advertising, customer relationship building utilizing Facebook, email educational deliveries, online content landing pages, affiliate relationships, back-end follow-up campaigns, sales funnels, etc.
A Product Launch is something that is referred to when pitching a new product to the general public. The people you are trying to make your product appeal to is your consumer market. For example: If you were pitching a new video game console game to the public, your consumer market would probably be the adult male Video Game market (depending on the type of game). Thus you would carry out market launch research to find out how best to release the game. Likewise, a massage chair would probably not appeal to younger children, so you would market your product to an older generation.
A product launch market definition is to focus on a narrow statement. It focuses on the product type, customer needs (functional needs), customer type, and geographic area.
Progressive Web Apps (PWA):


Essentially a Progressive Web Application doesn't require one to go to an app store/location to download. It's actually


built into the website platform and delivers up as though it's a part of a website… eg., App like in its performance but not a stand alone App.



Pinterest (as an example) had noticed that their website experience was slow and barely converted 1 percent of all visitors into sign-ups or mobile app installs. This led them to develop a Progressive Web App. With this they saw a whopping 50% increase in ad click-throughs and 60% increase in engagement.
In 2015, Alex Russell introduced the term "progressive web app".
Website Audit/Evaluation:


It's important to realize that any online campaign must build brand awareness, with a combination of all the aforementioned elements… utilized as a synergistic approach to gain customer exposure and expansion.
In order to achieve maximum results with any online marketing agenda, it is best that you evaluate where you are now and then determine the steps required to move forward. A complete evaluation report on existing and pending launches are available.
Initial Website grade reports

Sales Funnel Flow Charts

Analytics (before and after campaigns)

Google + Local market-place evaluations

To learn more and generally chat about your business expansion…
contact: Michael Lofton
michael @ CustomerCounts .com
or feel free call or text directly @
970-335-9580
CEO, Michael J. Lofton
Learn personal information about me here… Michael Lofton's Blog
Let's start with your initial complimentary digital marketing assessment valued @ $125. This general review will provide you insights as to exactly where you stand today with your digital marketing foundation. Including tips you should apply to your digital marketing presence today that will immediately enhance your business visibility!
With your Digital Marketing Audit along with Free Consultation Tips you'll be able to immediately incorporate these free insights into your business, which will further expand your online marketing resolve.
Simply call 970-335-9580 or, send a short text message, along with your business domain (URL) location