The Caller Says… You Need Your Google Business Maps Verified!…
Discover how to verify [claim] your business 'for yourself'
and eliminate these pesky calls once and for all !

As a business owner you're no doubt tired of receiving those annoying robot phone calls from so-called certified Google experts claiming that you need to 'verify' (claim) your business before someone else does?…
Nonsense, it's time to fix this by setting up your very own correct account with Google, thus eliminating those pesky phone spammers from trying to corner you into unnecessary fees.
Getting your Google My Biz started, along with tips on getting better search results…
First, secure a Gmail account with Google…
Creating a Google My Business account is the easiest way to 'verify and claim' your business online… this essentially will become a central location to capture all of your communications with Google.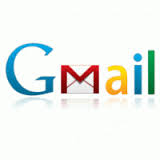 Establish your Gmail account here… https://gmail.google.com/
You'll also find [this] your Gmail account to be very helpful to monitor all other Google business related activity, eg., Google Plus, Google Analytics, et. al.
Now it's time to secure [verify] your 'Google My Business' account…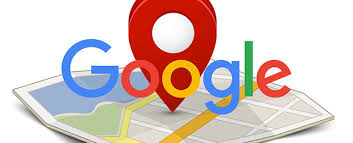 Go here… https://business.google.com/
Next you'll be asked if you want to 'Verify' your maps and business location…
First, try to find your listing online by using Google Search by entering your business website domain. Look for a business location graphic (like the image below)… and be sure to have your Gmail account (as noted above) 'opened' prior to doing this search.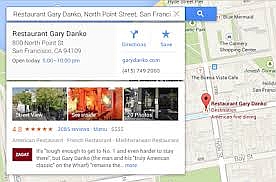 Google Business Location Image in Search
If you've been an established business for some time you'll discover that you're already in the search results. Once you locate this image look for the anchor text with the words… "Own this business?" – or – "Verify this business" – or -"Manage this page" (predicated on how old your website is).
However, if you are a recent business and can't locate your Google Business Location Image, then you'll want to establish your 'correct' address in your Google My Biz account directly.
The first thing you'll be asked when you start a new/recent business in Google My Business is what type of business do you offer… eg., Store, Service or Brand. Essentially, if you are a fixed brick and mortar type, select 'Store'. If you deliver or offer a service away from your brick and mortar (eg., plumber, pizza delivery, etc.) then select 'Service' and, if you're promoting a strong 'Brand', select such.
Note: If you see '2' (identical) businesses in your Google My Business (GMB) account, only verify '1' location… Sometimes it gets confusing because you might had started your business inside your GMB account only to find out you were listed with a Business Location Image in Search (noted above). Preferably, just 'verify' your Image in Search and otherwise do not request a verification for two of the same listings in GMB… it will confuse Google! Just let one of them sit idle (not verified)… it's hard to delete just one of them, btw.

Sometimes you'll have '2' choices to verify… by phone or by mail… but usually by mail.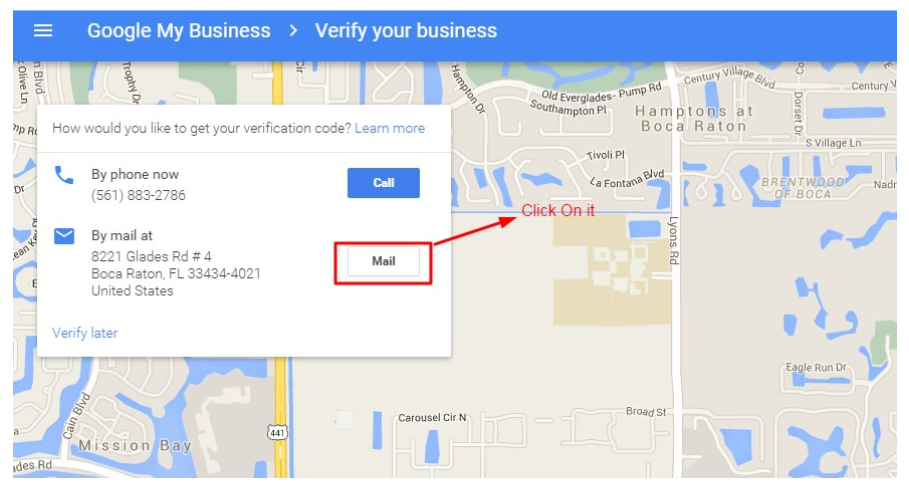 If by phone 'make sure' that you use your actually business phone number. It's also the phone that Google has on file for you to establish your Google My Biz account. By phone, simply click the verify by phone and be ready for an immediate phone call from Google with an automated verification code (approximately a six digit #). Enter this PIN code into the appropriate box provided.
If you choose to have a code mailed to you, expect it to be delivered to you within a week to ten days. Once you receive this post-card from Google go into your Google My Business account and enter where appropriate.
Note: Remember that the address you use for verification must be the same that you use to establish with any other Google activity or any Directory Services you use, like…Yelp and Manta, et. al. BTW… No P.O. Boxes allowed.

As a reference, here's a good checklist to follow-up with regarding all of the other details for filling out your Google My Biz account…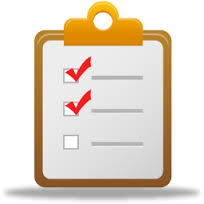 Follow this Google Checklist here… https://support.google.com/business

Congratulations!…
Once you've verified [claimed] your business in
your proper Google My Business account…

You'll eliminate many of those pesky calls once and for all !
Now, Improve your local ranking on Google…
Google My Business can further improve your local rankings. Along with your basic company information (physical address, phone number, category, hours of operation and photo images) there are few other important factors that will help boost your organic listing rankings, like…
Relevance… How well does your local listing match what someone is searching for?
Address… must match your location exactly… do not attempt to place a P.O. Box in-lieu of your physical location.
Service Area… It's suggested that you use every zip code as it relates to your service area.
Hours of Operation… completed
Phone… Suggest that you use your 'toll' number and not your toll-free # for better GEO targeting.
Website… secured. However, it is suggested that you also complete Google's Website builder and 'publish' but not using it as your main website reference for Google My Business listing. And if you use an online appointment scheduler, also provide for an Appointment URL
Services… Fill in as much information as you can regarding your services (and products). Make listing(s) for each category you offer.
General Information… Provide at least a few paragraphs about your biz in this section.
Add Opening Date
Photos… Complete each category with images of your business.
Prominence… Referring to how well-known your business is online, eg., back-links from authority sites, articles, directory listings and social sharing.

Here's a Google's site for further listing improvement ideas… https://support.google.com/business/answer/7091?hl=en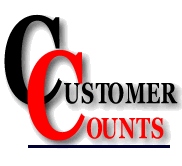 If you wish to have some personal assistance in getting your Google My Business account set-up or any other online content digital marketing requirements…

Want this done for you, or at least some free tips on how to do this yourself?
Contact us @ 970-335-9580 or if you wish…
Simply email a short message below and we'll contact you via email and/or if you've included your phone we'll get back with you to determine a good time and date to go over your requirements.